How to add a discount
Discount Feature
This feature allows baristas to apply discounts to customers with a swift tap of a button at checkout. This introduces the capabilities to implement discounts at an item level but makes it easy to apply it to the entire order if necessary.
Updates will include:
Discount Button at Checkout

Dollar Incremental Discounts: $1, $2, $5, $10

Percentage Incremental Discounts: 10%, 25%, 50% and 100%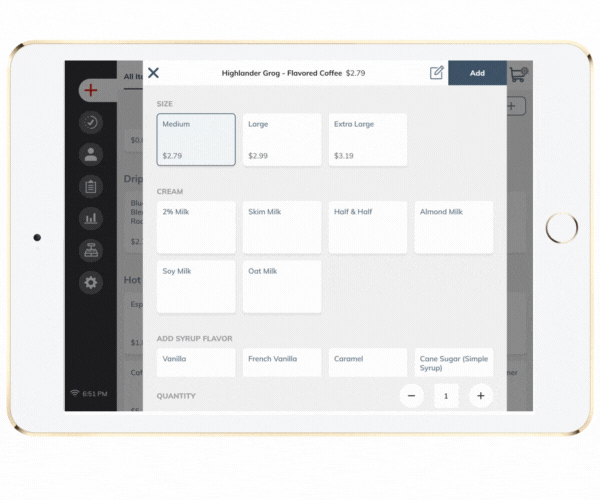 We understand how important this is for employee discounts, family and friends and local community members you'd like to apply a discount at the swift tap of a button.